Independent Business Analysis
Understanding the implications of a changing business environment and identifying solutions to key business challenges is critical in a dynamic and competitive market, particularly in circumstances where time is of the essence and existing resources
are constrained.
We assist financiers, management teams and boards assess reasons for "off plan" performance and strategies for improvement. Whether it be analysing under performance in a business or subsidiary, or assessing an opportunity for growth, we provide an independent perspective coupled with unrivalled analytical, practical and valuation skills, and experience to identify options and implement solutions.
Our practical, hands-on approach is valuable in assessing and prioritising options, implementing solutions that drive competitive advantage, and managing stakeholders throughout the process.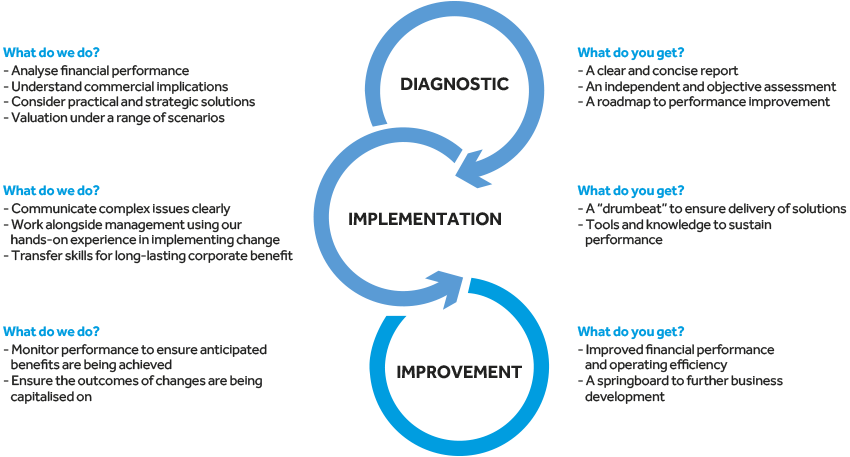 Cash & Working Capital Management
Cash is the lifeblood of a business. The capacity to turn sales into cash faster reduces the cost of running a business and gives it a material competitive advantage in capturing growth and acquisition opportunities.
You know "cash is king", but do you know exactly how long a sales dollar and a profit dollar takes to become a cash dollar, and why? Are your inventory management practices geared to maximise cash flow? Could you be doing more to communicate and embed a "cash culture" within your business?
Our cash and working capital management Centre of Excellence is focused on increasing cash flow by implementing practical and effective procedures to forecast, track, save and generate cash, and we give your business the tools to sustain those improvements.